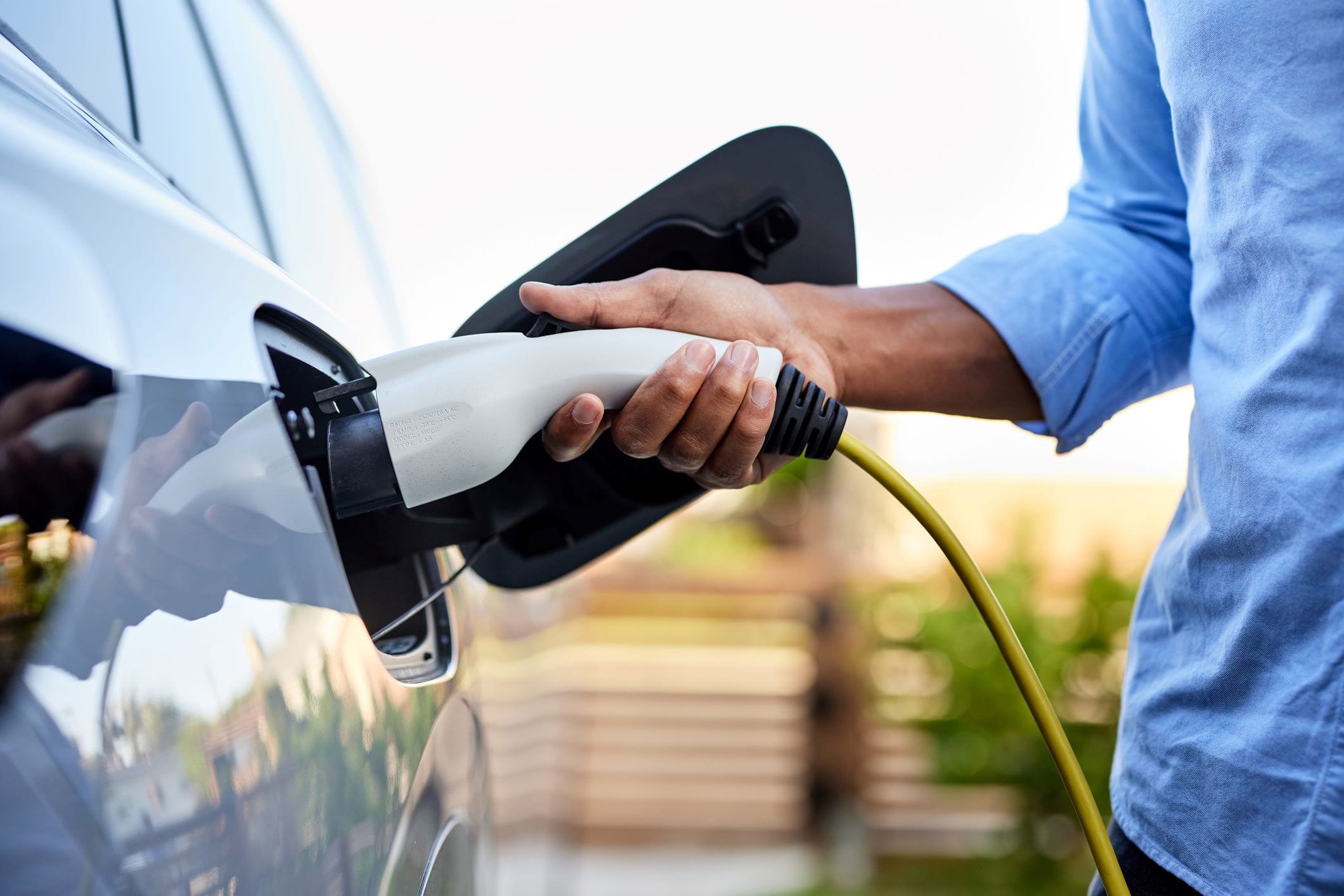 500,000+ EVs and counting
4 min to read
Sustainability
---
A major milestone for Ayvens means an even bigger step forward on the journey to net zero: in September, we added the 505,000th electric vehicle (EV) to our global fleet. That's half a million EVs – including battery (BEV) and plug-in hybrid (PHEV) models – on the roads, accelerating the much-needed transition to decarbonised mobility.
How Ayvens is leading the charge towards a decarbonised mobility future
We seized the chance to hear all about this landmark achievement from Amélie de Valroger, Head of Consultancy & EV solutions, and Stéphane Rénie, Chief Sustainability Officer. Read on to discover what it all means for Ayvens as a sustainable mobility leader and, of course, for our clients as they tackle the electrification challenge.
Congratulations on reaching 500,000+ EVs! How does it feel to hit the half-a-million mark?
AV: Reaching half-a-million EVs in our total fleet – up from 380,000 at the end of 2022 – is a momentous achievement, and one we're proud of. It's a very important number for Ayvens, but also for the industry: we're well ahead of the market on a global level. This milestone cements our position as a leader in the sustainable mobility transition.
SR: It's strange to think that not too long ago, we could fit all our EVs into one Excel file! Today, it's clear that EVs are no more a niche segment for us; they represent a large share of all new business, including more than 30% of our passenger car deliveries in Europe. Of course, it reflects the fact that our clients increasingly see low-emission mobility as a top priority – and that we're doing a good job in helping them embrace a greener mobility future. It's also a great source of pride to know that these 500,000+ vehicles will one day hit the used car market and make low emissions vehicles accessible to a broader audience.
So what's behind the acceleration of fleet electrification today?
SR: There are several market forces working in tandem. Regulations like the EU's Green Deal, for instance, are pushing car manufacturers to produce more EVs. Supply is therefore much stronger than it was a few years ago, with more makes and models to choose from. In turn, this attracts a wider range of customers, especially as improvements in battery technology – in terms of both range and charging speed – are making EVs a viable choice for more clients.
AV: We mustn't forget another major factor: the sustainability ambitions of clients themselves. Large corporates, in particular, are working to decrease their environmental impact (again, driven by new regulations like the Corporate Sustainability Reporting Directive) in line with net-zero targets. Fleet electrification is the most efficient solution today to have a positive impact.
In light of this, what is Ayvens' strategy for supporting clients on their EV journey?
AV: It starts with the PowerUP Responsibility pillar of our strategy. We're committed to ensuring EVs account for 50% of new car registrations across the EU+ (EU, Norway, Switzerland and the UK) by 2026 (40% BEVs; 10% PHEVs). That represents a big step up from the 28% we recorded in 2022. We'll also sharply reduce the CO2 emissions of our running fleet from 112 g/km in 2022 to under 90 g/km by 2026. And last but by no means least, we aim to reach 400,000 connected drivers to our electric Mobility Service Provider (eMSP) solution, which is a new charging business in Europe for international and local corporate clients with an aim to accelerate corporate fleet electrification. After all, a successful EV transition relies on a strong infrastructure as well as high-quality vehicles – and Ayvens is determined to support clients across the entire electrification ecosystem!
SR: Absolutely. That's why our broader PowerUP for Clients approach is also a key enabler for reducing emissions and supporting a sustainable mobility future. The road to net-zero isn't all about EVs: at Ayvens, we're developing a "second leg" to our sustainable mobility approach, with alternative solutions such as our Mobility-as-a-Service (MaaS) platform – and providing our clients with the power of choice, from car sharing to bike leasing, and including public transportation.
How are we putting all this into practice for our clients' fleets?
AV: Our EV product, available in 34 markets, encompasses not only the vehicle and related charging and reporting solutions, but also test driving, consultancy and other key services. Plus, there's our tried-and-tested consultancy methodology, covering everything from TCO & CO2 modelling to implementation the best solutions and change management. It includes our recently awarded Net-Zero Programme, which calculates a fleet's baseline CO2 emissions simulates the impact of switching to EVs to reach your ESG targets.
SR: We also rely on strategic partnerships because the electric ecosystem is very complex and volatile. We work with charging-solution providers ChargePoint and Shell Recharge on an international scale, teaming up with local players to deliver the best solutions in each market. On the manufacturing side, we partner with traditional players and with EV specialists like Tesla, Polestar and smart. It's all about offering choices that make sustainable mobility easier.
It's no wonder we've managed to put so many EVs on the roads – but there's still a long way to go. Any final thoughts for customers who may be unsure about going electric?
SR: With fast technological evolution, rising energy costs, and inflation on vehicles, we're living in uncertain times and facing adverse winds. This makes it all the more important for companies not to hit the brake on their EV journey. There's no time to lose from a climate perspective. Also, with all the experience accumulated and in a world of limited resources, now is the time to have a more specific and demanding approach to EVs: BEVs are better than PHEVs, small is better than big, BEVs make sense in a broader mobility package.
AV: It's simple: switching to an EV fleet is the most immediate and impactful way for a business to reduce its carbon footprint. The sooner you get started, the better – for your company and all your stakeholders, now and in the future. And you can count on Ayvens' expertise to make your electrification transition as smooth as possible!
Next stop for Ayvens? 1 million EVs! Click here to find out how your fleet could be part of the mobility revolution, or contact our experts today.
Published at November 10, 2023