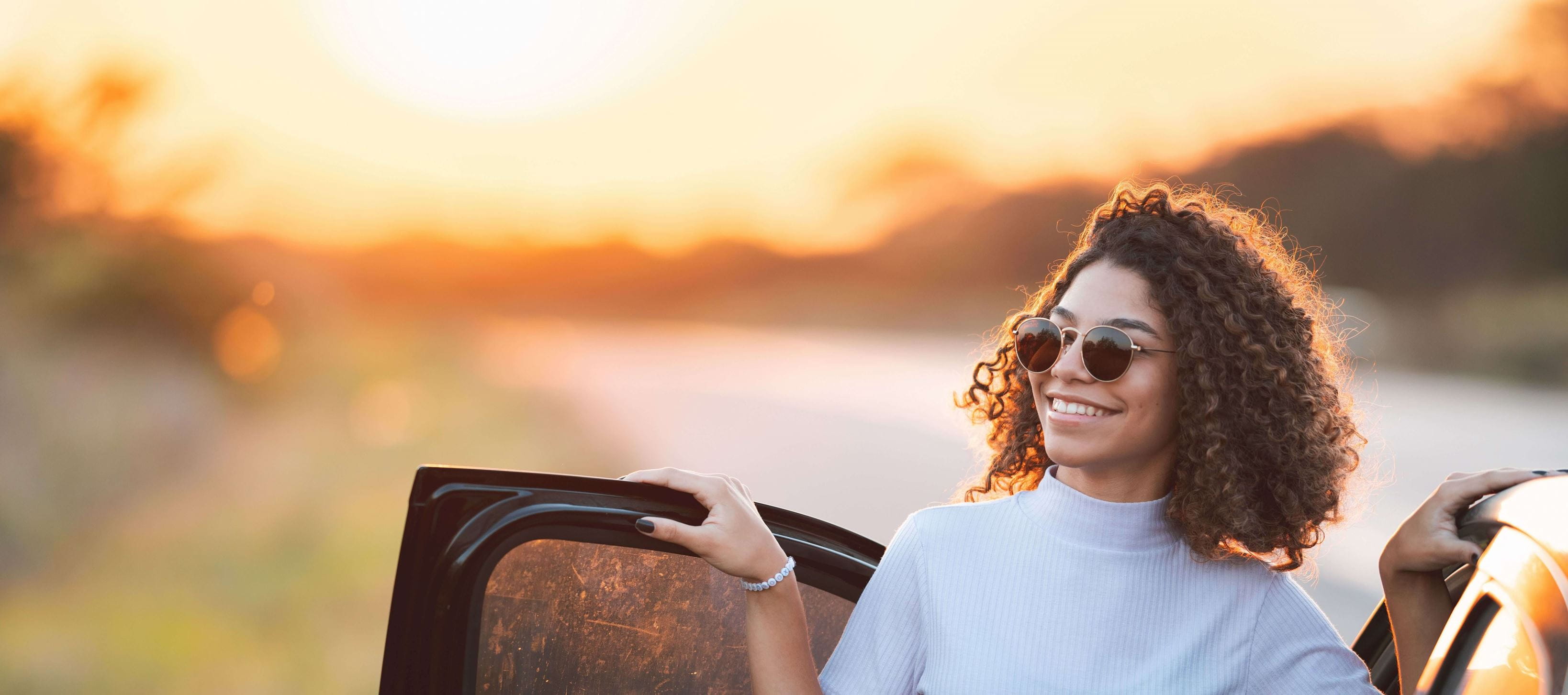 Accelerating.
Towards a sustainable future.
Acting responsibly.
At Ayvens, we believe that acting responsibly is the key to our future. And we also believe that, by being part of the solution to the problems our world is facing – from climate change to inequality and beyond – we can bring benefits to all our stakeholders.
Global approach.
We're committed to a holistic, global approach to tackling environmental, social and governance (ESG) issues – all founded on four sustainability pillars. In other words, these pillars make up the four-wheel drive system that powers everything we do.
Shape the future of sustainable mobility, with a full suite of client solutions.
We're on a mission to decarbonise mobility. In fact, it's what gives us our licence to operate. Ayvens is leading the change towards sustainable mobility, bringing low-emission solutions to more customers than ever before. Our goal is for 50% of our new car deliveries to be electric vehicles (EVs) by 2026, with battery EVs (BEVs) alone making up 40%. And as we work to realise those targets, we'll use our wider portfolio of services – multi-mobility, mobility as a service (MaaS), consultancy and more – to expand the reach of other, less car-centric, low-emission mobility solutions.
Act across our value chain to benefit the environment and the community.
Thanks to out global reach, expanding business model and unique position as a sustainable mobility leader, we can make a positive end-to-end impact all along our value chain. We're determined to reduce the negative impact of our operations, lowering our carbon footprint across Scopes 1,2 and 3 at a pace in line with the Net-Zero 2050 climate scenario, starting with a 20% reduction in overall emissions (versus our 2019 baseline) by 2030. Alongside this, we'll focus on ensuring responsible procurement, improving circularity in our maintenance and repair activities and living up to our societal commitment.
Behave responsibly, internally and with external stakeholders.
As a listed and ECB-regulated industry leader, we take our responsibilities very seriously: ESG drives everything we do. Ayvens is committed to complying with external regulatory requirements and managing risk (including credit, residual value and asset and liability management risk) in a responsible and effective way, so we can keep delivering sustainable value to all our stakeholders, including the planet. We have a robust governance framework, supported the best-in-class policies and resources of our parent organisation, Societe Generale group. Our target is for 100% of our clients and suppliers to be covered under our KYC/KYS assessments by 2030.
Be a supportive and responsible employer.
At Ayvens, we recognise that our people are our greatest asset and our most valuable resource. They drive our success, and we in turn take care to put their well-being first. Among other things, we ensure an engaging employee experience, offer exciting development opportunities and foster a diverse and inclusive culture (including by setting ourselves the goal of ensuring women make up 35% of Ayvens' management bodies by 2030). In short, we work continuously to provide a great experience for everyone, no matter who or where they are. It's all part of our commitment to having a positive social impact.